Fall Hair Vibes
Fall is here we are pulling inspiration from the runway and seasonal change.
Think of darker, richer colors and a moodier look and feel.
Loving this gorgeous blowout and side part. Pushing all of the hair to one side feels fresh and different. We are so used to the summer style (middle part and beachy waves), so this is a nice change of pace for fall. It feels like she is walking out on the streets of New York on a cool Fall day with leaves falling through the air.
Image courtesy of Max Mara
No need to do anything fancy with your hair, when your color is on point. While it may take time to master your color, once it's done, you don't have to go crazy to make it look amazing. A simple braid will even do.
Image courtesy of Emperio Armani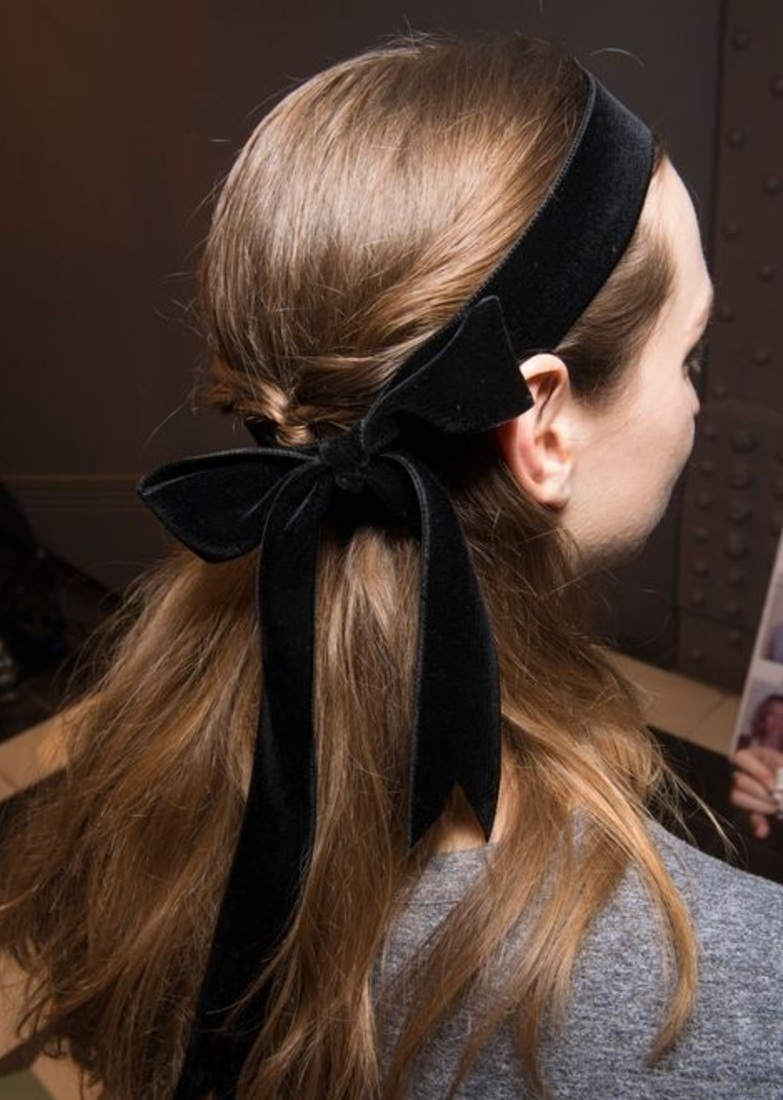 Ubiquitous on the runway this season, this gorgeous bow is a great addition and lovely way to stand out at your Fall parties. You can tie around the forehead or use as a ponytail to draw from this inspiration.
Image courtesy of Temperly London)